5 Father's Day Gift Ideas for Food-Loving Dads Everywhere
A good bottle of red wine, a perfectly cooked steak and a lot of laughter—this is my dad's request for Father's Day gift ideas. In addition, I've found a few other Father's Day gift ideas any food-loving dad would be happy to receive.
(Photo: Sansaire)
My dad loves gadgets and the latest technology. He has cameras that let him know if the front door opens and apps that allow him to adjust the home temperature. His wine cellar even opens with his fingerprint. So for the latest in kitchen technology, the Sansaire Sous Vide Machine will be a huge hit. Cooking sous vide means placing food in zipper-lock bags and slowly cooking at a low precise temperature. The result? Evenly cooked meat and vegetables that are unbelievably tender. The Sansaire means this restaurant technology is now available to home cooks for a fraction of the price.
(Photo: The Chili Lab)
When I was very young, my dad worked in a lab at a university. I used to love walking around and seeing all the test tubes and using the pipettes. (This was before it was illegal to have your 3-year-old in a chemistry lab.) While my dad doesn't work in a lab anymore, he'll enjoy using this homemade hot sauce kit that allows him to create two flavors. Using dried chiles—The Forager's Blend contains guajillo, chipotle and pequin peppers and The Grove Blend contains piri piri, Anaheim and habanero peppers—you can make four bottles of super-flavorful hot sauce.
(Photo: HarperCollins)
Work sends my dad all over the world and everywhere he goes, he's always in search of good food, whether it's street food or Michelin stars. He's long been a fan of Anthony Bourdain's, as much for his culinary prowess as his rough-and-tough attitude. Appetites, Bourdain's first cookbook in 10 years, contains recipes that will make any dad look like a pro. Plus, it's hard to not be entertained by Bourdain's uncouth dialogue.
(Photo: Opinel)
Each time I've moved into a new place, my dad has checked that I am stocked with a tool kit, batteries and flashlights. He also likes to make sure that all the smoke detectors are working. A sharp folding pocketknife, like this one from Opinel, is an example of a practical tool he'd like either one of us to have. And starting at $6, they can be engraved.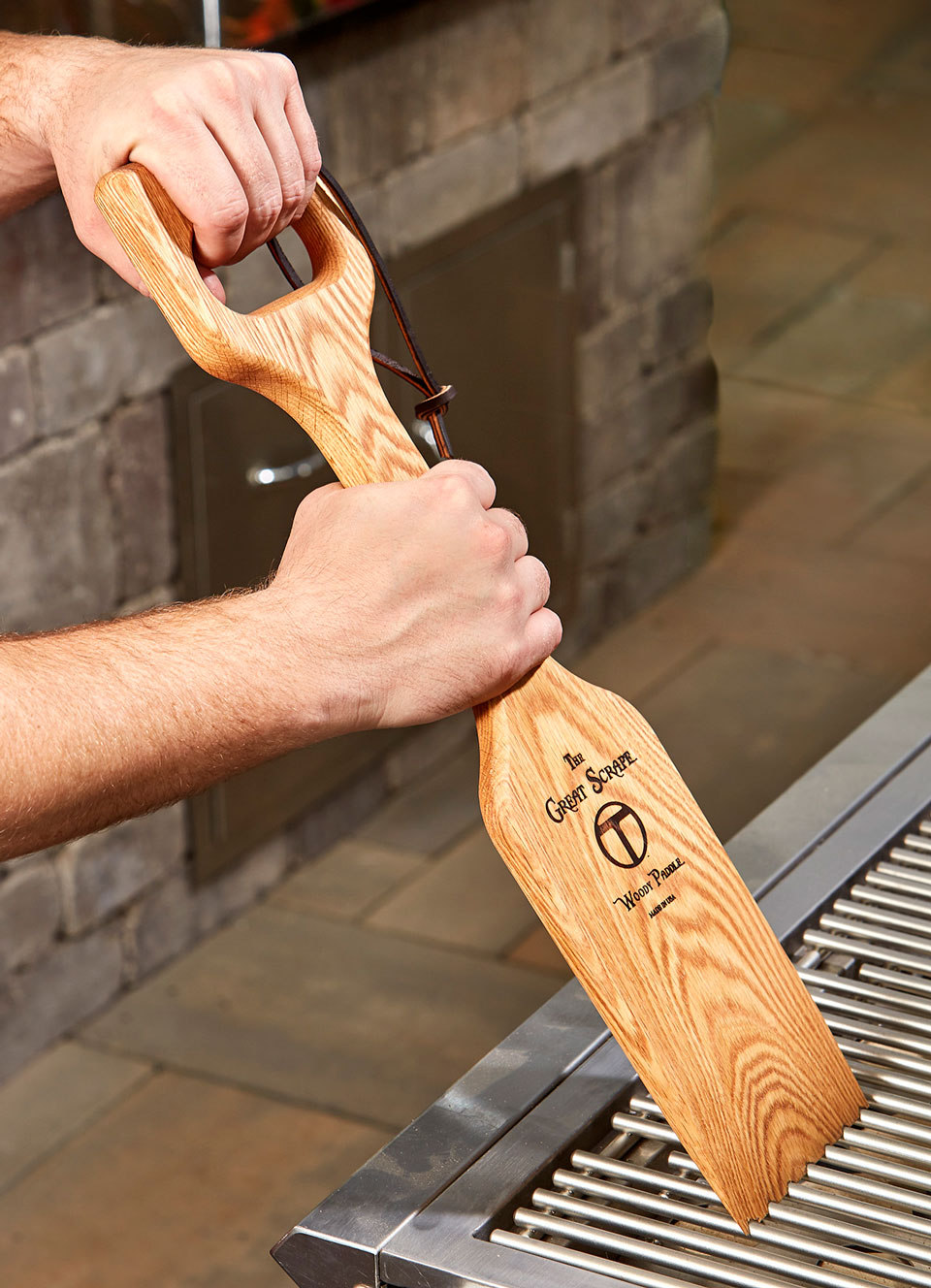 (Photo: The Great Scrape)
Recently, there's been a lot of worry about wire grill-cleaning brushes. According to multiple sources, the wire bristles can fall off the brush and into your food—meaning there might be a risk of ingesting them with your grilled chicken. As a safer option, check out The Great Scrape Woody Paddle. After heating your grill, run the paddle along the grates—the heat creates grooves in the paddle so it's customized to your grill.
Related:

Our Best Father's Day Recipes

Grill Up Some Fabulous Meals
Video: Sizzling Steak Frites for Dad!
TAGS:
Breana Lai, M.P.H., R.D., Food Blog
Breana Lai, M.P.H., R.D., is an associate food editor at EatingWell where she splits her time among EatingWell magazine, eatingwell.com and cooking new healthy recipes in the Test Kitchen. Breana has a master's degree in public health from the University of North Carolina at Chapel Hill, is a graduate of Le Cordon Bleu London, a Wine Spirit & Education Trust trained sommelier and is a registered dietitian.



Source: Eating Well (Feeds API)